Community Profile

completemisfire's Journal
Free Account
Created on 2016-08-04 02:44:02 (#2537419), last updated 2017-02-19 (30 weeks ago)
900 comments received
22 Journal Entries, 14 Tags, 0 Memories, 1 Icon

About
| | |
| --- | --- |
| Name: | Misfired |
| | |
| | |
| Membership: | Closed |
| Posting Access: | All Members |
| | |

Mini Bio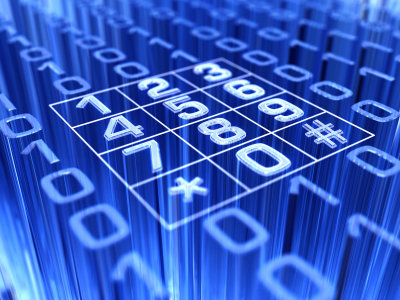 All you wanted was to send a text message, or maybe you were just trying to phone a friend, but it doesn't matter because for some reason the call has rerouted across dimensions to someone completely different. Now what?


Misfire is a panfandom private-ish sandbox. It is a no pressure environment with no monthly AC requirement and no application. It was designed for those that like game setting CR but lack the time to commit to a game.

Membership is moderated so please send a PM to

misfiremod for an invitation.
Rules & FAQ
|
Taken List
|
Wrong Door
Administrators

Members (59):
agentskye
,
akanenichuan
,
anursefromleadworth
,
aokousedfish
,
aviatophile
,
awhitehorse
,
bittenbyabeast
,
blackmercy
,
blue_paladin
,
canucsound
,
captaincableknit
,
chaostic
,
clayshadow
,
clumsybug
,
comingupexplodey
,
consulting_freak
,
consultingmagpie
,
crowsong
,
deductionqueen
,
ekho
,
firingsquad
,
friendshipfirst
,
gallifreytotrenzalore
,
gardeofthesea
,
hateskid
,
holmeshabit
,
humankami
,
inlimine
,
justreallyfast
,
kaitou_mom
,
kaitoudad
,
kendo_taisho
,
lightbranded
,
magicwhistle
,
miraclefighter
,
mirrorself
,
misfiremod
,
mysteryfreak
,
nightbaroness
,
notyourhousekeeper
,
onlinecourage
,
osakanribbon
,
pageandpages
,
realmoflaw
,
riskitallforlove
,
riverrunswild
,
sanomeprince
,
schrodingersghost
,
spoilsfun
,
starfleetscheat
,
stealatimelord
,
stealsyourheart
,
tanteiswife
,
thantophobia
,
themissingdetective
,
tuxedo_magician
,
usernamesarecool
,
westversuseast
,
whyyoulion

Subscribers (60):
agentskye
,
akanenichuan
,
anursefromleadworth
,
aokousedfish
,
aviatophile
,
awhitehorse
,
bittenbyabeast
,
blackmercy
,
blue_paladin
,
canucsound
,
captaincableknit
,
chaostic
,
clayshadow
,
clumsybug
,
comingupexplodey
,
consulting_freak
,
consultingmagpie
,
crowsong
,
deductionqueen
,
ekho
,
firingsquad
,
friendshipfirst
,
gallifreytotrenzalore
,
gardeofthesea
,
hateskid
,
holmeshabit
,
humankami
,
inlimine
,
justreallyfast
,
kaitou_mom
,
kaitoudad
,
kendo_taisho
,
lightbranded
,
magicwhistle
,
miraclefighter
,
mirrorself
,
misfiremod
,
mysteryfreak
,
nightbaroness
,
notyourhousekeeper
,
onlinecourage
,
osakanribbon
,
pageandpages
,
realmoflaw
,
riskitallforlove
,
riverrunswild
,
sanomeprince
,
schrodingersghost
,
spoilsfun
,
starfleetscheat
,
stealatimelord
,
stealsyourheart
,
supersunny
,
tanteiswife
,
thantophobia
,
themissingdetective
,
tuxedo_magician
,
usernamesarecool
,
westversuseast
,
whyyoulion

Linking
To link to this user, copy this code:
On Dreamwidth:
Elsewhere: